About Denton
We hope you find the information useful and interesting. We offer you a mix of formal parish council information together with general information about Denton village, it's surrounding and community. We will endeavour to update the site on a regular basis and hope you will visit again soon.
Denton
Denton, four miles to the west of Grantham, is in the county of Lincolnshire and district of South Kesteven. Our parish boundary is in part contiguous with the county boundary with Leicestershire. Geographically it lies on the edge of the Vale of Belvoir alongside the A607 Melton Mowbray to Grantham road. The underlying rock of which many village houses are built is Jurassic Ironstone. This gives the village its characteristic golden colour.
The village and surrounding land is part of the Welby Estate, although many of the village houses are now in private ownership. Denton is fortunate to have a school,village hall and church (St. Andrews), sadley our only Public House, The Welby Arms, closed in 2015 and remains so at this time.
In 2001 the village had a population of 283 housed in 134 dwellings. 59 homes are owner occupied, 33 rented from Council or Housing Association and 38 rented from private landlord.
The village has recently been judged as Joint Runner Up in the Lincolnshire Best Kept Small Town and Village competition.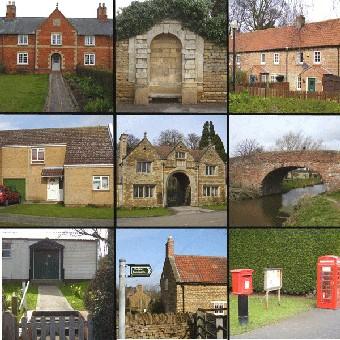 Announcements
It is with sadness that we note the passing of Mr Alan Geeson on the 15 August 2021.
Alan served on Denton Parish council for many years and was a stalwart of the village.
A man of high principal, unquestionable integrity and a very generous heart.
We will all miss his presence.
Denton Parish Councillors